Wanna show off your classic and volume eyelash skills? Be your own creative director! Here are some tips for stepping up your social media photography talents:
Creating Perfect Lighting
Step outside! Morning light, and just-before-sundown light are VERY flattering. Golden hour, being my favorite, is about an hour before the sun sets.
Bad lighting? Or a blemish? There's an app for that! Wonder Camera is my favorite, offering photoshopping magic. And, it's free! WonderCam has a feature that will create a sparkle in the eye – very subtle and highly alluring. Here is a picture of me in overhead lighting. In the second photo, I brightened up my under-eye with the 'rim' feature, and added an eye sparkle. Both, quite drastically, show what you can do with app features.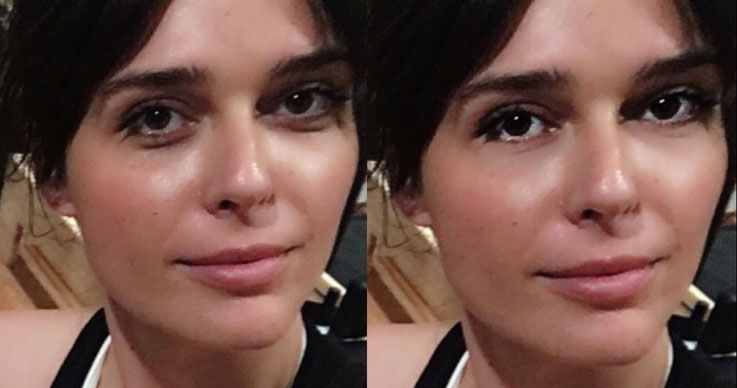 I am an advocate for being confident in your skin, and promoting natural beauty. However, when you are posting for your brand and want to keep things regal and commercial, this app is great to have.
Composition is Key!
The right cropping and composition of a photo makes a world of difference. Create balance and symmetry by noticing what you can use in your surrounding environment to frame the shot.   
If your client came with a latte, get a shot of them looking down, sipping from their cup. Smelling a flower is cute too! Or maybe you love your clients lip color – get a shot of them applying it to their pout, while showing off their fantastic lashes! Not only can you tag another local business or favorite brand, this kind of pic is coy and can make people spend more time looking at your post.

Get Savvy with a Gif
Make a gif! Try out 'Phhhoto' or 'Boomerang'. Have your client bat their eyes at you, or give you a wink. Boomerang IS a little higher quality resolution, for now… but Phhhoto has some really fun filters that are always being updated. Here is a great wink from Phhhoto, taking advantage of some rainbow lighting. This is a client selfie re-post – always ask permission before using content!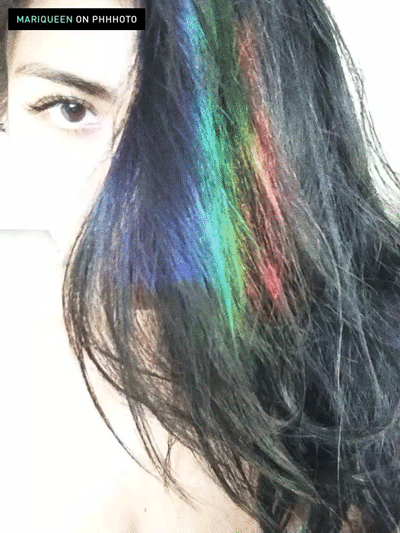 You too can look like a professional social media photographer, using these tips! I can't wait to see your posts 😉 xo