Greetings, Lash Lovers! With spring on the horizon, I thought I'd bring you some new products to give you beautiful new beginnings.
The Sticky Dot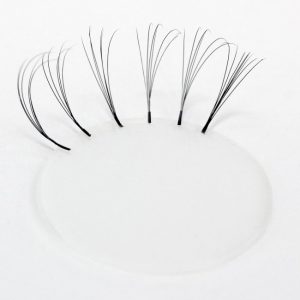 These sticky dots can take your volume lashes to the next level. Easy to adhere to any station, this tool can change the speed at which you do volume. It's as simple as picking up a bundle of hairs and placing them on the dot.

All you need to do is place the base of the lashes onto the sticky dot and watch as the fan opens gently in front of you. Sometimes you have to style the lashes a bit more to get your desired style.  Then, gently dismount the fan from the sticky dot and dip it in glue. Whether you are a novice at volume fans or a master artist, you'll enjoy the sticky dots.
The Glad Lash Lab Coat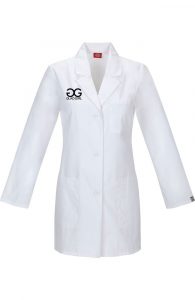 I love the clinical-professional look that this lab coat provides.  This will have your business front looking regal, with an all-white crisp to it. It's easy to clean and it keeps your clothes underneath protected. As an artist, do you like to wear your own style each day or do you have a uniform?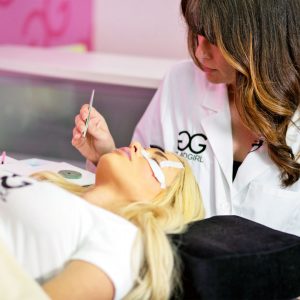 I find that it is easier and more professional to have a clean simple look for work that doesn't vary day to day. I like to pair this jacket with all black underneath – I keep it simple so I can focus on my hair, make-up, and lash art. It is easy to move in when providing any beauty service and it is the perfect weight so you don't get too warm with an extra layer. To see the glad lash coat in action, check out our Glad Girl YouTube.  
Let me know in the comments below, are you making fans with sticky dots? And hash tag your professional glad lash looks with #gladgirl