Chanukah is here and Christmas is around the corner. Your holiday gift list and parties are set. Menorahs and trees are lit! I wanted to celebrate this time of year with my 12 favorite things that I'm obsessed with at the moment and would like YOU to be, too! Maybe one or two off my list will make you jump for joy. 🙂 Let's get into it!
1. Sweet Loren's Cookies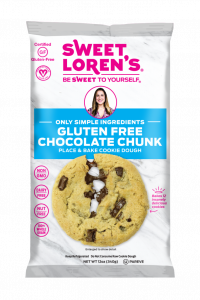 Who doesn't like cookies?! Well, I have found cookie heaven with Sweet Loren's cookies! My son is allergic to tree nuts and we are trying to be gluten-free right now so I wanted to try these. Seriously, the best cookies everrrrr!! They are peanut, dairy, gluten, soy, and everything FREE!! These are perfect for holiday parties if you are not sure what people's allergies are – or they are great to bring to your children's school for a party as these are safe for kids! You will never look back. Yums!
2.  Be Eye Beautiful False Lash & Makeup Gift Set
Hold on to your hats! The Be Eye Beautiful False Lash & Makeup Gift Set from GladGirl is available and comes with:
– GladGirl® False Lash Kit – Demi Whispy
– GladGirl® Be Eye Beautiful® – Natural Eyeshadow Palette
– Eyeshadow Prep and Prime
– GladGirl® Liquid Liner (you choose from 4 different colors)
– Make-up Case
– Gift boxed, ready to give.
Now, this is the gift you give someone special that LOVES beauty! That would be me, please! It has everything one needs to step OUT and feel GladGirlicious!

3.  The Gift of GIVING!
Let's face it, this time of year is all about the power of giving. We all have so much to be thankful for especially after all of the fires. If there was ever a time to help those in our community, it's now. Donating to the fire departments, displaced families or Red Cross is truly meaningful and will make an impact during this time of year.
4. An Ugly Christmas Sweater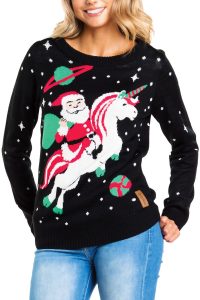 I love the ugly Christmas and Chanukah sweaters! I love a good laugh and usually, these sweaters never disappoint. Take a look at some of these Christmas sweaters, they are awesome!!
5. Fake It & Make It Gift Set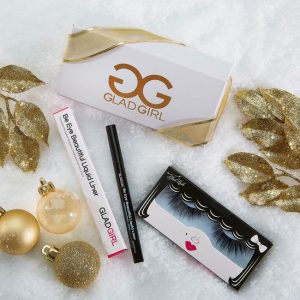 This gift set is equally as spectacular for the LASH lover in your life! Choose from GladGirl's wide variety of 3D style lash kits with a GladGirl liquid liner (color of your choosing) to add that something special in the stocking this year! My cart filleth over. 😉
6. A Soft Snuggie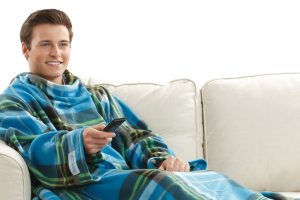 The snuggle is REAL people! I love to snuggle with my son and husband and even more so with a super soft body blanket snuggie! It's the best. Imagine a cocoon of cotton around you while watching a holiday classic like Jurassic Park.
7.  Christmas Lights Spectacles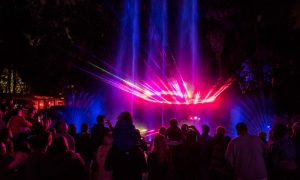 I love all the decorations on houses, trees, and sweaters! Anything becomes festive with lights, right?! The holiday season is here when these lights appear. You can see LIGHT extravaganzas at the LA Zoo and LA Arboretum to name a couple of themed LIT events around town.
8. Coffee Bean Caffeine Eye Cream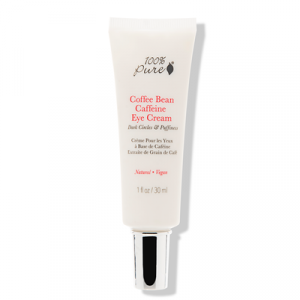 My forever love for this eye cream is evident! 100% Pure has a coffee bean infused eye cream that is my all time favorite eye product to use. It depuffs like nothing else, smells yummy, and also helps with dark circles. Always a staple in my kit and should be in yours, too! Santa will never know you were up late watching for him.
9.  Pumpkin and Ginger Everything!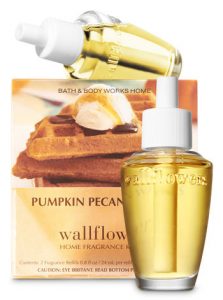 From Starbucks to Trader Joes to Bath and Body Works, it's all about these holiday sweet treats! Pumpkin and ginger infused coffee drinks to candles and creams, I am IN! All of it, I say!
10. Loreal's 
Colour Riche Matte Lipstick

I love a lipstick that lasts and lasts and doesn't feel drying. I like to eat, drink, and be merry while my lips stay cherry! Try Loreal's lipstick line in Colour Riche. So many amazing shades to choose from for every occasion. Through eggnog and mistletoe, your lips will thank you!
11. Mail Holiday Cards!
I adore getting holiday cards in the mail from family and friends with their pictures on it with a little recap of the year! Even though we have Facebook and Instagram, not everyone is online – staying connected with these are awesome. A beautiful way to say Happy Holidays!
12. Simple Habit-Meditation App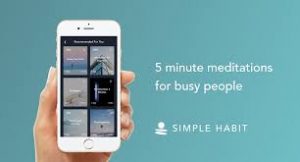 We all have such busy lives. One way in which I decompress and give myself some me-time is through the Simple Habit-Meditation App. It helps you meditate for 5 minutes at a time to help reduce stress, to sleep better and help with focus. It's so important to honor yourself in this way. Love this little treat for a holiday gift for myself!
We hope you found a gift for a loved one on our list! Send this list to anyone you know that needs some gift ideas this holiday season!