Let's jump right in and discuss the touchy issue of numbers. Most of us service providers don't like numbers. They're really technical and boring! Do any of these three statements sound familiar to you?
"I just want to provide great services to my client's."
"I don't know how much money I am making."
"I just pay my bills at the end of the month, whatever is left over is my paycheck."
Are you choosing not to look at your finances? Let me shoot out some ideas that will help you change your thought process and grow your business.
How many times have you looked at a client's skin while you were lashing, or doing brows? How many times have you wanted to do a facial, eye treatment, or any other service on your menu, but were too afraid to suggest it? You are wasting golden opportunities here. Start embracing your skills, and sell these services to your clients. Your bankbook (and your client) will thank you!
Use The Extra Time in Your Day Wisely
There will often be time in your schedule to do add-on services with some of your clients. We are going to take this step-by-step for those of you who aren't sure where to begin.
If you have a salon/spa coordinator, they can help you. When clients call to make an appointment, the coordinator can say, "By the way, Jennifer has a little extra time on her schedule today. Could I suggest a brow wax or a lip treatment?" If you have more time you can suggest an express facial, or a microderm treatment.
For those of you who aren't licensed to do these types of treatments, don't feel left out. We have something for you to add on as well. If you are just doing lashes, you can suggest an aromatherapy visit, or a paraffin wax treatment for the hands, while your client is getting their regular service. All of these things will up your ticket. The great bonus for you here is that there is no special licensing needed for these treatments.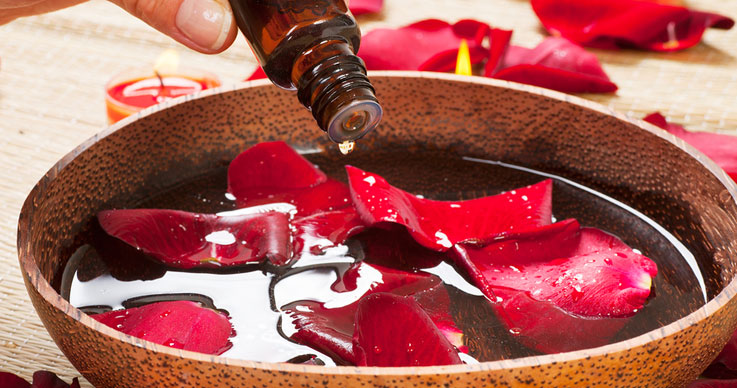 Why Do You Want to Suggest Add-On Services?
According to the Harvard Business School, "increasing customer retention rates by 5 percent increases profits by 25 percent to 95 percent."
Statistically speaking:
If you are only doing one service on a client, client retention hovers around 1.3 years
If you are doing two or more services on your client, the longevity of their visits jumps up to 3 years
If you are doing multiple services and retailing to your client, they will follow you to the moon!
Clients want and need a reason to remain loyal to you. Anyone can provide a lash or brow service, and there are many service providers out there who can take care of their needs. So what keeps them coming back to you? 
Imagine that you take your car in for a service, and the mechanic only offers an oil change when clearly you need other work done. That's essentially what you are doing when you can see your client needs additional services. You can see the bushy caterpillar eyebrows, or the upper lip that needs attention. If you care about your clients, you won't let them leave without offering to take care of that need for them.
They may not take you up on the offer at first because you have only been offering a single service to them previously. However, my clients have told me many times that they prefer to go somewhere they can get all their beauty needs done in one place. This could be your client's mindset as well. How will you know? Offer additional services, you will see!
Why Wouldn't You Want to Earn More Money?
To put it simply, from a financial point of view, you'd be crazy to not at least think about offering add-ons. You've worked hard to get your clients through the door, we all know how hard that part is. By adding a single add-on service to your ticket you will be surprised by how you can boost your income and guarantee a loyal client.
Let's break this down. You have six lash clients on Tuesday, and you have a 30-minute gap between two of your appointments. Here are your openings to add on: You can add a brow wax valued at $20.00 on the first, and on the second client you can add an express facial for $50. You have just added $70 additional dollars to your service ticket for the day. You have the time. If you do this just twice a week you can potentially add $140 of extra income to your week. If you work 50 weeks annually, you have added $7000 for the year just by filling in the holes in your schedule.
Once your clients know that you offer these services they will pre-book them with their lash or brow services in the future. Now you have them in your chair for two services! And if you are lucky, they will begin to refer their friends and family to you for your extra services.
Most of our clients are already getting these services done elsewhere. You need to capture their attention, and let them know you would love to do any service you offer such as waxing, facials, massage, hair services, and so on. They may only see you as a single service provider. They may not know you specialize in a different service, if you never have that conversation.
My Personal Experience with Suggestive Selling
I have a client who only came to me for lashes. One day, about three months into our relationship, she mentioned how dry and damaged her hair was. I offered to look at it upon completion of her lash service. I did a consultation and recommended a few products for her to take home. I did not tell her that the person who had been doing her hair messed it up. I did not bash the service provider she had been going to. I simply offered her a solution.
Guess what happened? She is now my lash, cut, color and highlight client, who also purchases retail products from me. We have had a professional relationship for almost four years now. She has also referred several of her friends and family to me over the years.
If I hadn't taken the time to actually hear what she had said about her dry hair, I would have missed out on an opportunity to develop a loyal client, and I would never have had the steady income stream from her visits.

If You Don't Ask, You Don't Get!
Now, many of you are afraid to ask, and are afraid of being told NO. Get over yourself… Clients want and need their professional service provider to be honest, straight forward, and to actually suggest things that will improve the way they look. This helps make them feel better about themselves, and they become your raving fans! It's win, win, win!
At the beginning of every week take a look at your schedule, and evaluate your opportunities for add on services. Plan your week to ask, take baby steps. If you have 20 clients booked, ask five if they want a brow, lip wax, express treatment, or any other quick service added to their appointment.
Remember, Rome wasn't built in a day. These behaviors will change your life, you will become more confident, and you will be on your way, on the "Path to Prosperity". Read Part 5 – Why You Must Rebook Your Clients.
Now it's your turn, readers! Tell me, have you managed to increase your business potential with add-on services? Do you feel confident selling yourself and your extra services to clients, or does it make you feel uneasy? If you have any experiences, or tips that you would like to tell us about please share with us in the comments section below.