In my last post in this series, we discussed the process and benefits of opening a salon boutique. In this article, we will look at the possibilities of a salon or spa ownership.
Questions You Need to Answer Before Moving Forward
Am I financially prepared to take on a new business?
Have I done any research on locations?
Am I prepared to put in the long hours it takes to research possible locations?
What will it cost me, in total, to open a salon?
The cost can vary depending on the choice of your location. More desirable locations will cost you more in rent. Less popular locations may be a good place for you if you have built up enough clientele to support you as you work to market and grow your business.
If you are counting on walk-in business, then you will want to be in a retail location with ample parking. Get acquainted with a local commercial realtor or the City Planning Manager. Many municipalities have a contact person who helps new business owners find the perfect location. It is wise to get some help with this if you haven't done it before. Some of the lease language can be off-putting for the layperson, so in this case use a professional to help walk you through the legalese.
Consider Your Build-out Expenses
An average sized salon runs between 1,000-1,800 square feet, and these spaces are leased by the square foot. If you are going for a lash and brow salon or studio your build-out expenses will be significantly less than a hair salon or spa.
Build-out expenses are negotiated with your potential landlord. In most lease spaces that are brand new, the landlord will provide you with the interior walls, restrooms, and mechanicals (like electric, gas, and plumbing). If you are going into an existing space, your landlord may negotiate free setup time. This can range from a few months to longer.
If you have to move or build walls, this will impact your initial expenses. Many areas require you to pull building permits to do any renovations.
Pushing The Paperwork
My experience with remodeling in a small town was exhausting. We were located across the parking lot from the village offices. We were just removing trash from our newly leased space, when the ordinance officer came over and slapped a stop work order on us. We hadn't done anything construction wise, but were basically told we needed to submit a plan to the village manager.
We were only going to paint and put down flooring. We didn't need a permit for that, but were warned they were watching! So, my message is, get your permits, no shortcuts. If you get shut down, it will only cost you more in the long run.
My first salon was small at 700 square feet. It was perfect. My rent was very reasonable, and my lease agreement was only the standard three pages long. I found a private building owner who was more flexible and kept things simple. A corporate landlord will generally be much more complicated. The corporate leases are about 20 pages long, and you need a decoder ring to understand. This is where you would need a lawyer to help.
A Word on Landlords
Trust me when I say this: landlords will protect themselves in the lease. They are not your friends. They can and will be friendly, but this is their business. This is their livelihood. Do not be fooled – if you are late on your rent, they will hound you, and charge a late fee! You cannot walk away from a lease. You will end up paying, in court or with a black mark on your credit. Make sure you are prepared for the obligations you are about to take on.
What is My Salon Gonna Cost Me?
You will need a minimum of $30,000 – $40,000 to get your business off the ground. Many new salon owners get financing for a good portion of the opening costs. This is where your relationships with your vendors come in handy. They will help you by splitting up the cost of getting started into a few payments.
First and last month's rent, a security deposit, deposits for utilities, licenses, insurance, products for back bar use and retail will all be necessary costs. You will also need furniture to work with, to register your trade name, and your business license – just to name the most obvious things!
My biggest surprise was in needing to put up deposits for gas and electric. Back in the day, there was even a deposit for the landline for the phone. These unexpected deposits were a shock, and totaled around $1,000.
There are other costs that you will need to consider: signage, business cards, banners, and promotional items for your business. A website is a must, and a presence on social media is also necessary in today's marketplace.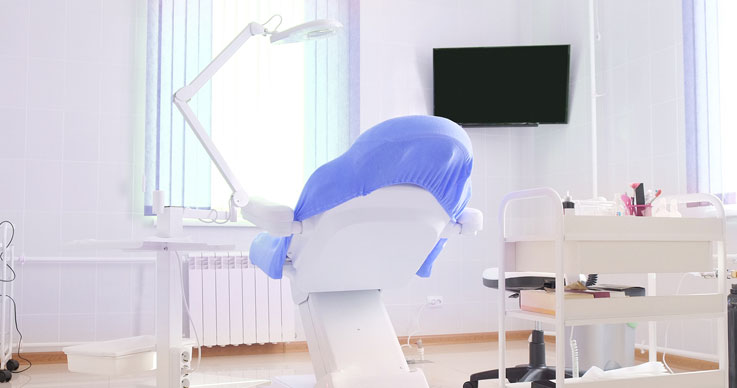 Shop Around for Your Shop
My advice to anyone who has the passion to open his or her own salon, spa or lash and brow bar is, take your time. Look at available space; look at everything in your price range. Get an expert commercial realtor to help you navigate the contracts. They will help you to understand in regular, everyday language what you are signing up for. Find out what your potential foot traffic will be. How many cars drive by? Is there an anchor store that will draw future clients into your salon? Anchor stores are great, but not always necessary.
My current salon is in an office building on the second floor. I love it! I do not have any foot traffic. I market my business on social media, and word of mouth. I enjoy not paying high rent, and my clients love the "off-the-beaten-path" location. My startup costs were minimal; all utilities are included in my rent.
Stay open to the possibilities; spend time doing your research. Do not rush this process. You will find the perfect location, when the time is right. The one thing I have learned over my years in this industry with finding my location is patience. I am a persistent individual and will stop at nothing until I reach my goals.

Visualize What You Want
Never underestimate the power of thought! Hold that perfect image in your mind so when you are ready, you are already there mentally. Getting there physically is just the next step on the journey!
We always want to hear from you, so if you have any questions about locations or start up costs, please ask away in the comments section below, and let us know what your research has found for you!