Introducing Lash Lock, one of the latest arrivals to our line of specialty after care products, formulated for use with your eyelash extensions. Lock up your lashes and maximise their life and appearance with this cruelty free and oil-free coating sealant.
Spend $100 In Store, Get 1 Free* Lash Lock
For the month of November, or while supplies last, simply spend $100 or more in store and you'll receive 1 Lash Lock for free. See details below.
Offer runs until November 30, 2016, or while supplies last.
Free product is Lash Lock (Black).
Limit of 1 free product per order.
"Spend $100" does not include tax or shipping costs.
Item will be added to your cart automatically upon checkout.
After Care Makeup for Eyelash Extensions
Enjoy savings on selected products from our range of makeup, including…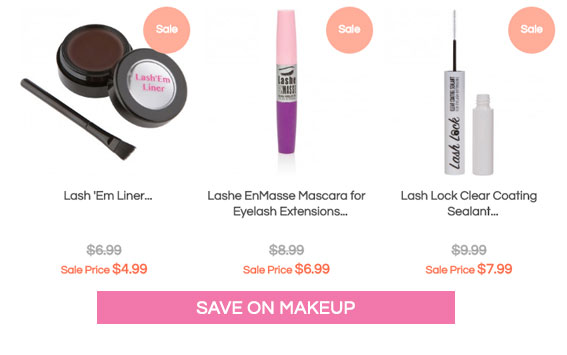 Fall Into Shopping with GladGirl
Video by Mark Humphrey xperiencefactory.com