At GladGirl, we don't just lash our customers, we love them. Always expect service with a smile, and this week's Q&A is with Christiana.
1. What's your favorite Glad Lash/GladGirl product, and why?
My favorite glad Lash product is our GladGirl Miranda strip lashes they're so light and dramatic! The lashes are made with synthetic mink, so the lashes look super silky and are easy to reuse!
2. What's one of the top asked questions by Glad Lash customers?
The most commonly asked question I come across is what is our Wash and Wink? Our Wash and Wink is a super gentle, oil free cleanser that helps keep up the maintenance of your eyelash extensions or helps to simply remove any makeup around the eye area. It's gentle and keeps your lashes looking fresh! It comes in a foam or liquid formula.
3. What's your favorite lash extension, eye makeup or industry tip?
My favorite makeup tip is when applying strip lashes if you want a precise and easy application, using a brush application run our Glad Lash strip lash adhesive right on your eye as if you were putting on liquid eyeliner. Wait 10-15 seconds and apply the lash! Voila!

4. What's the most sought after item by Glad Lash customers?
The most sought after items by Glad Lash customers are our eyelashes and glue of course! Everyone is in love with our Volume Plus Adhesive!
5. What's your favorite thing to do to unwind from your day, or have fun?
After work is all said and done my favorite thing to do to unwind from my day is to play video games or watch the original Star Trek!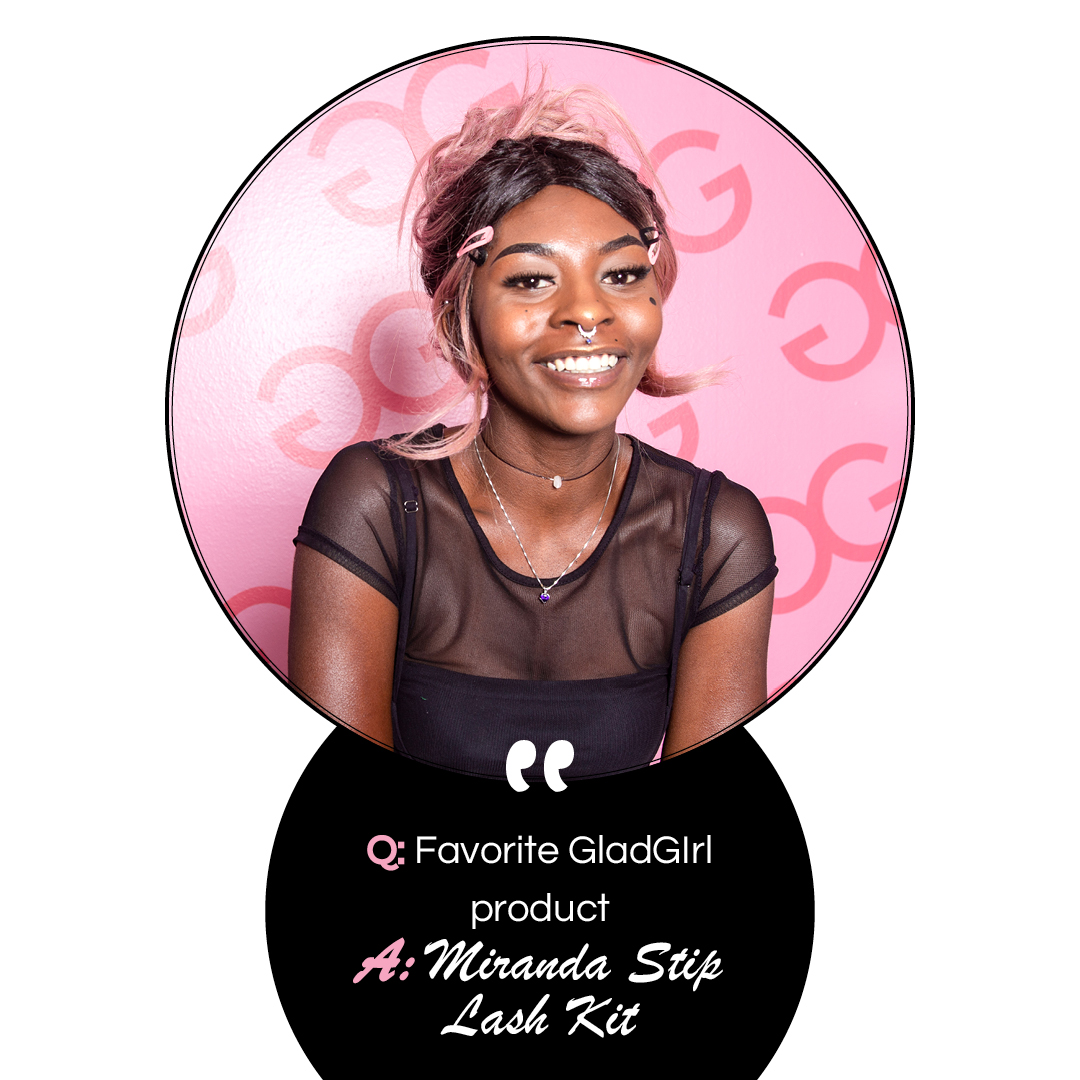 6. What's the best part of lashing?
I will be taking a training class soon which I am super excited about! I can't wait to make others feel fierce and flawless. When I get my lashes done, that moment when you open your eyes… I adore that feeling!