Lash Lovers! Say hello to your new favorite, as we introduce our Double Layered Glad Lash Signature Mink Lashes. Combining a D curl strand and a C curl strand, these revolutionary lashes will help you achieve a dramatic, multi-dimensional look in half the time. Trays are available in four length combinations: 9mm and 11mm, 10mm and 12mm, 11mm and 13mm or 12mm and 14mm, all with a 0.07mm thickness.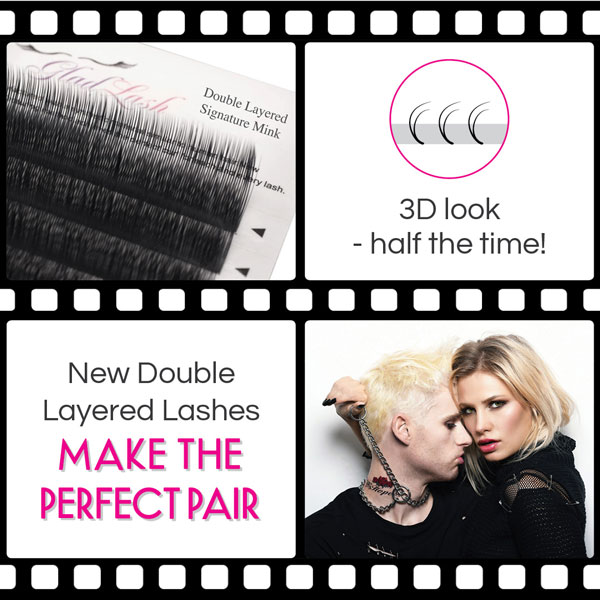 Eyelash Extensions Products on Sale
Save 10-50% on a selected range of eyelash extensions, glue, tools, after care and makeup, during March at Glad Lash.