You guys, HALLOWEEN is literally around the corner and I can barely contain myself!!! Glad Lash lashes can make your Halloween even more de-LASH-ous!!
Have you seen the Queen of Lashes ruling on the Glad Lash website, or maybe you have caught a glimpse of her on the Instagram feed? Well, she's looking right at you, and you can't miss her gaze especially with those LASHES! Glad Lash's Signature Mink lashes were used in creating this mega volume look. If you would like to re-create this fun Halloween look then either get these awesome extensions or use their Glad Girl strip lashes in Naomi, the perfect false lash alternative to these mega volume minks.

Then all you need is white face paint, some red lipstick and blue eyeshadow to basically complete this Halloween makeup look. Of course, GladGirl's Eye Pencil in black can be used to define the eyes even more and the Lashe EnMasse Mascara can be used to brush some color onto the brows! Don't forget the Eyeshadow Prep and Prime before applying the shadow!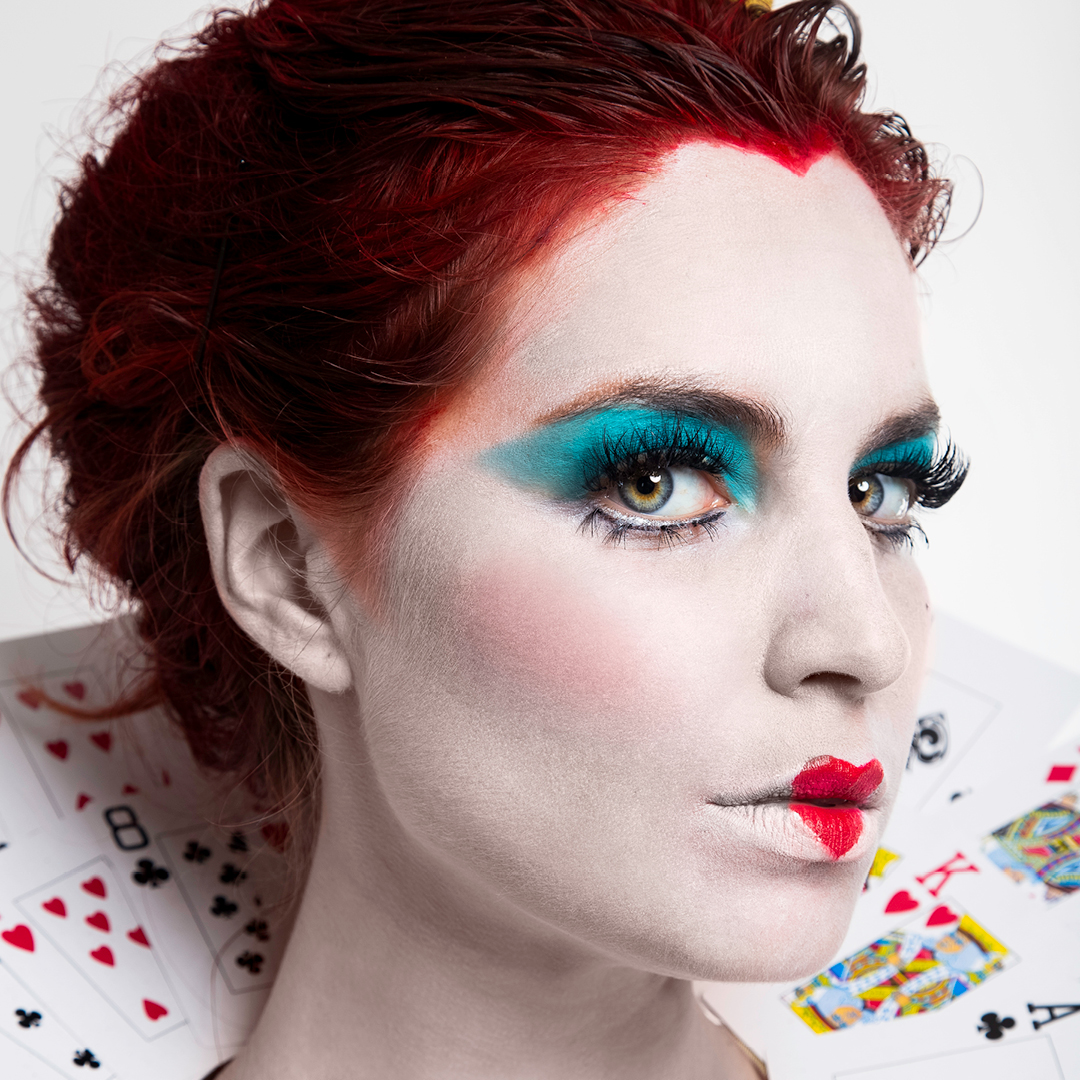 If you have a deck of cards and a glue gun then you are set for the neck candy this character is wearing. Throw on a RED dress or outfit and The Queen of Lashes costume has you winning this season. This is a great and easy Halloween costume idea and a pretty easy look to achieve if you break it down.
Of course, if you are a GLAD GIRL or a Glad Guy, these products are probably in your vanity and closet already! It's the best when you can pull a costume out of your closet and not have to hunt for anything.
It's easy to see why the Queen of Lashes has stolen our hearts this Halloween season! She really is de-LASH-ous!!