It's flashback Monday y'all, so I am going to take you down memory lane and tell you the story of how I got my current job as a freelance makeup artist!
The story starts with a young preteen who loved to wear makeup in junior high. I was actually made fun of at times because I liked to wear makeup so much. I had always been interested in hanging out with creative types.  I remember at one point wanting to become a dancer,  and then the next day wanting to become an actress — I was all over the place. Looking back, I really didn't know beauty was the field that I would end up in.
My School and College Days
High school wasn't any different when it came to my involvement in the creative world. I took some dance classes and auditioned for different plays, but nothing really took off —it was really all just fun hobbies.


Going into college, I thought I would flourish with my dancing, which also did not really happen. Then, I tried my hand at acting a bit but I lacked passion and mostly only did it because I had the biggest crush on my teacher! All the while, psychology was my major if you can believe it?! For a time, I wanted to be a marriage and family psychologist and specialize in becoming a sex therapist like Dr. Ruth. She was the cutest! Yeah, I know…all of this seems pretty random right?!
Eventually, I got my Bachelors Degree in Psychology and graduated. Then I entered the post-grad existential crisis most go through after getting a degree and did not really know what I wanted to do. I knew for sure that I did NOT want to go back to school to get my Masters Degree and realized during my last year of college that maybe psychology was not the right path for me.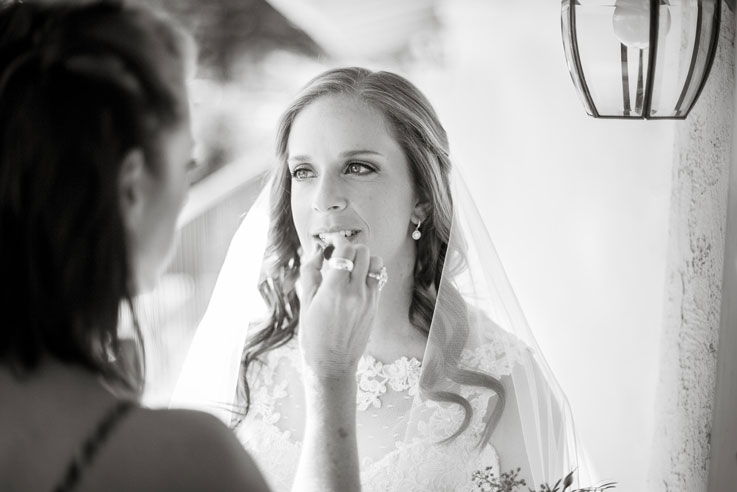 Beauty School
When I moved back home with my parents, I decided I wanted to focus on makeup and started to research different beauty schools. I found a school called the Learning Tree which had a makeup program that was about 3.5 months long. Classes were every night and we had to bring in our own models to practice on — every family member and friend of mine had to go through my experimentation phase! It was so so fun!! I loved everything about makeup school and did not want to stop. The teachers, the craft and the talent that I was being exposed to taught me so much and inspired me every day. During this time, I appeased my parents and got my substitute teaching credential so I could do that while I was getting myself into the industry.
Movies, Weddings and More
I knew makeup was what I was passionate about and wanted to do it professionally. My very first job was as a makeup artist for a very low budget movie out of town and I had the BEST time. Fresh off the makeup chair, I went in with so much enthusiasm and just rocked it! From that point on I was really hooked! In fact, just before I took this first makeup gig, I got a job as a makeup artist at a makeup counter at the mall, which was super great as well. However, making the decision to work on this movie was one of the best things I could have done because it put me on the path that got me to where I am today. After my movie gig, I moved on to do headshots, work at weddings, and then produce online content. I am so very blessed to do what I love to do and to have made the connections that I have in this industry. Freelancing is not easy as many of you know. I have had many ups and downs, but whenever I doubt my decision, I always get a sign that pushes me to stay makeup driven.
I hope this story has given you insight into my history and maybe inspired you to do what you love for a living. To be passionate and love what you do is such a gift and I feel extremely humbled and driven to continue to MAKEUP for as long as I can! And if you are wondering if I ever got use out of my 4-year psychology degree… the answer is YES! There's a touch of therapist work everyday in a client focused work like ours!
How did you get into makeup? I've love to hear your stories…