In my 14 years of working as a makeup artist, I've always had a knack for applying false lashes on my clients. I have the ability to manipulate where I have her eyes looking, the positioning of her face and I can see exactly where to place the lash.
On myself however, I've struggled a bit until I figured out the secret: Look down into a mirror. This gives you the ability to see exactly where to place the lash and see how the lash will look when your eyes are closed or blinking.

I've found it easiest to apply lashes with a smaller, clear band rather than a big bulky lash band. It makes it easier to manipulate the placement, shape and length of the lash. I was recently introduced to the December Lash and it has drastically improved my lash game. The December Lash is already curved so it sits perfectly above your natural lashes. These lashes are glam, but not so over the top that it puts me out of my comfort zone. The December Lashes also come with black lash glue and adorable tweezers to make the process easier.

Once you've found the lash that you want to use, make sure to place it on the eye without glue and see if you need to trim it.
Once you've trimmed it, place it back on the eye to make sure it fits and adjust as needed.
Once you've got the perfect lash size, apply lash glue along the lash strip and let the glue get tacky. You want to make sure you wait those few minutes to assure the lash glue will adhere and stay put.
Using tweezers, place the lashes on and squeeze the false lashes with your natural lash to ensure a more cohesive look. If you like to wear mascara, be sure to use one that is formulated for eyelash extensions, like Lash EnMasse, otherwise it could shorten the longevity of the false lashes.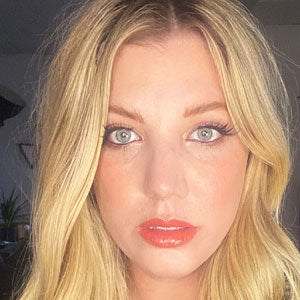 With these few tips you can rock your lashes all day and all night! What are some tips and tricks you've learned? Comment below so we can have our lash game strong!