I can't believe it's back to school time again! Summer vacay is almost over, sigh. But this post will lift your spirits because we are going to talk back to school beauty must haves!! Get your highlighters ready.
1. doTerra Essential Oil
Let's start out with feeling centered and balanced. doTerra's essential oil in Balance is a Grounding Blend that will help keep you calm, cool and centered when finding out your new teachers and classes! Dab onto your inner wrists or on the bottoms of your feet, this stuff is pure and will give you the focus you need to tackle your school year!
2. Sun Drops
Sunscreen should still be a very important piece of your beauty routine so Cover FX has created Sun Drops. This product is a lightweight serum of sun protection. It has a broad spectrum of 30 and can be mixed into your moisturizers or primers. A great and easy way to feel protected without it feeling like sunscreen.
3. Lash Lock Sealant
Next up, let's talk lashes.  GladGirl's Lash Lock Coating Sealant, in black or clear, is a must have to prolong the life of lash extensions. It creates a seal around the lashes as a protectant against sweat, dirt, water and other irritants. If this summer brought lash extension woes, then this product will be your best friend all year long. This is an eye-essential all year long!
4. Fenty Beauty Concealer
Concealers are essentially the holy grail of products to most people. It can hide being over tired, blemishes and uneven skin tones. We always want to try and look our best or at least somewhat awake when trying to absorb Poly Sci or Algebra so why not treat yourselves to Fenty Beauty's Concealer which consists of 50 shades! You will always be able to find your shade, and your happy place.
5. Butter Bronzer
Even though summer may be coming to a close, you still want that bronzey glow right?! Physicians Formula has a great creamy bronzer that just melts into the skin and gives a beautiful warm glow that will surely get an A+. Butter Bronzer is the name.
6. ChapStick Tinted Lip Oil
If your lips are feeling a little dry and in need of some hydration, ChapStick has come out with a Total Hydration Enriched Tinted Lip Oil that will send your pout into complete extra credit mode. It's not a gloss but a tinted lip oil to give you a touch of color while keeping your lips moisturized!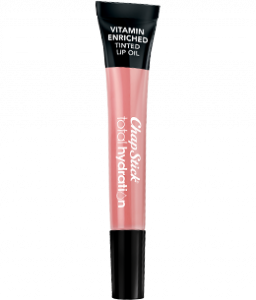 7. Almay Jelly Highlighter
Jelly highlighters are all the rave for that dewy lit from within look! Almay has an awesome product called Make Them Jelly Hi-Lite Blush Highlighter that gives your cheekbones a glow all year round. It's consistency is wet and gives more of translucent effect on the skin. You can really use this anywhere…cheeks, lips, eyes. We can gel with that!
My friends, this is your roll call on your back to school beauty must haves! I expect excellent report cards. LOL!