Get your sparkle ON this season with GladGirl's new loose Lash Glitter! They come in an amazing array of 14 beautiful colors and can take any makeup and turn it into a Glitter Wonderland!
There are a few ways to wear these pretty sparkles! You can wear it as an eyeliner, on cheeks, apply it to your lipstick or accent your lashes. It really is such a fun beauty accessory all year round, but especially fun around the holidays.
1. Glitter Eyeliner
To wear it as an eyeliner, you can take an eyeliner brush like this one from GladGirl, dip into a gel liner, a wet liquid lipstick or a mixing medium and then into the glitter and apply as usual. The most important thing is that the brush is wet so the loose glitter adheres to it, to then be able to press onto your eye area.

2. Glitter Cheeks
To add some pizazz to your cheek area, use a cream blush, a liquid highlighter or just vaseline and add the loose glitter to it then apply onto cheeks. This is super easy and a fun addition to your holiday party makeup look.
3. Glitter Lips
To add to your holiday lip, make sure you are using a satin color lipstick so there is something for the glitter to stick to. Apply lipstick normally. Then take your finger tip and dip it into the glitter you want to use, and press into lips. Expect your lips to feel a bit gritty due to the glitter which is worth it for the sparkle you are going to bring to any holiday party! If you want to avoid getting your fingers all glittered up, you may also use the lip brush you used to apply your lipstick.
4. Glitter Lashes
For your lashes, this glitter is safe to use on your skin and around your eye area. So, you can take a cluster lash or a strip lash and dip the tips in clear eyelash glue, then dip the tips into the glitter color of your choice and have them dry. After they dry, you can apply the lashes as usual for immediate WOW factor!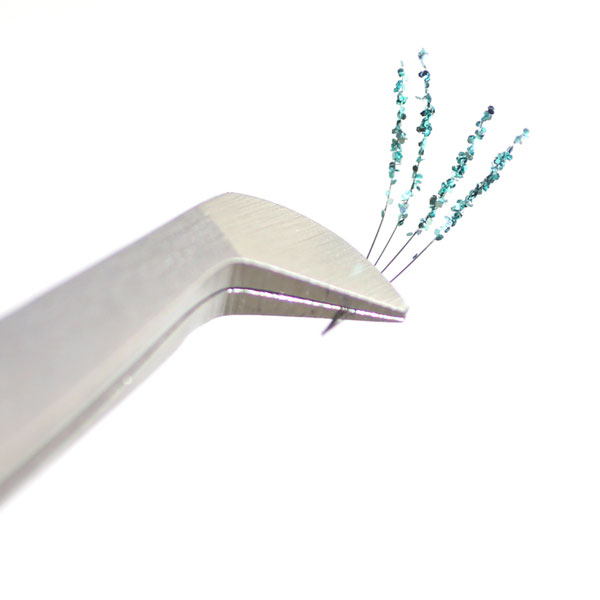 Remember, glitter can be messy at times. You can use scotch tape to pick up any loose glitter around your face that fell where you didn't want. You can use tissue under the eye area or mouth to catch any fallout. Just experiment! Enjoy your Glitter Wonderland this season!