Question: What's even better than a new client?
Answer: A Lash Lover who comes back, and back again, and again, and again. But what is the key to creating happy customers who become repeat, loyal customers?
If you think it's all down to your killer technique and lashing the latest styles and trends, then you're only halfway there. And unfortunately, no matter how much effort you put into these aspects of your craft, it won't save you if don't meet your customers' expectations.
When I chose my profession in the beauty industry, I ultimately wanted a creative outlet and a way to "make people happy", let's call that client satisfaction. I'm sure you have similar motivations. We want our clients to love our work and value us as beauty professionals, right?
I can't stress enough how important it is to effectively manage your client's expectations if you want to build a happy clientele and successful business.
In this article I am going to address some of the most common topics that come up regarding what our clients are looking for.
Have You Been Here Before?
Picture this, I'm sure we've all been here before at one time or another…
You've got that "new client" in the chair and you've worked like crazy to get those lashes or brows just perfect. You put your skills to work flawlessly. You have used the best products and tools on the market. You are beaming with pride because of the amazing work that you've completed. Everything has turned out just as you had envisaged it. You are welled up with enthusiasm and ready for the client to burst with joy when you hand them the mirror…
What a blow to our ego when the client says "Oh, I thought they would be longer, thicker, fuller, fluffier…" Etc.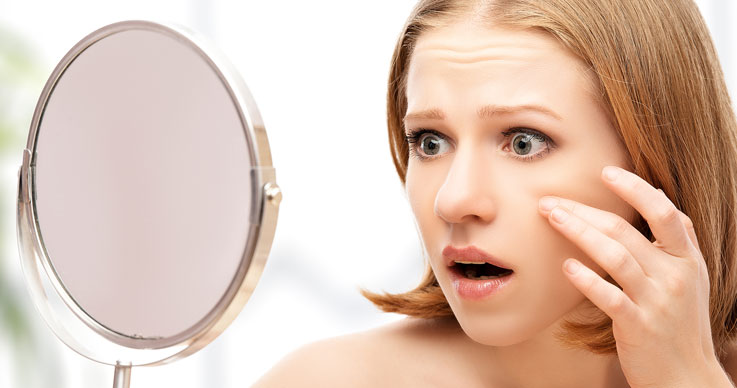 Total bummer!!! I know I've been there and let's be honest, it's a real confidence buster.
So where did it go wrong? In our scenario you've done everything perfectly as you had expected. But what about what your client expected? Did you actually fully understand and manage their expectations?
Great Expectations
Your clients are savvier than ever. They live on social media so they know what the trends are. You'll regularly see the posts of amazing lash and brow artists splashed all over Facebook, Instagram, Pinterest, and other social platforms.
YouTube has tutorials for brows and lashes for the public to view. Master lash and brow artists make the service look easy in the video tutorials. We know that is not true! C'mon, it takes so much practice to perfect our craft. It can take months and sometimes years to become a master. But do your customers know or even care about this reality? Probably not…
What potential clients don't realize is that many of these posts on social media are photo shopped or the models have a perfect canvas to start with. Unfortunately, most of our clients will not fit into this category! Apps for photos, filters and perfect lighting can hide imperfections. Most posts have been edited for enhanced drama and effect. We all aspire to be that lash artist who has perfect work and full books. We too look at the amazing work posted on social media and want our work to compare.
Common Complaints
These are recurring complaints I've heard from new clients over the years who've previously had lashes done by another tech:
"I didn't  know I wasn't supposed to wear mascara, I wasn't told that."
"No one told me how to keep my lashes clean."
"I always use oily makeup wipes to clean off my make up."
"I was told to not ever get my lashes wet."
"My lashes are coming out in clumps."
"The last technician ruined my lashes."
By completing a full and careful consultation you can avoid these pitfalls. So, let's go a bit deeper into how we can deliver a service we can be proud of and our clients understand just what we can and can't deliver.
It All Starts With the Consultation
Let's look at the main components of a winning consultation, the key to effectively managing your client's expectations is the consultation process.
1. Be Real
Let your client see what everyday women look like before and after a full set of lashes. As I mentioned in my previous 7 business building tips article, a Look Book is your best friend. You can show your new client what kind of work you do. You can showcase what kind of look you can design on different type lashes or brows. But, don't enhance your before and after photos. Be real with your work.
2. Honesty
Have a very honest conversation with your client on just exactly what you can deliver.
If your client has very sparse lashes and they want to look like Kim Kardashian, that's not going to happen with a classic set. Explain what you are capable of doing. Let them know that maybe they aren't a suitable candidate for your service. Let them know you are not able to do that look without creating damage to their lashes. Most reasonable clients will appreciate your honesty. Those who don't, are probably not the kind of clients you want.
3. Client Education and Awareness
You need to gauge your client's understanding of what you are about to do as lack of a customer's awareness of your service can be a contributor to their dissatisfaction. If your client has no previous experience, they are more likely to expect miracles.
Here are some questions for ensuring a successful result:
What do you know about lash/brow extensions?
Have you ever had extensions in the past?
If the answer is yes, what did you like/not like about them?
4. Aftercare Regime
Another step in the consultation is letting the client know this is a high maintenance service. It requires at home care, using only products deemed safe to use with extensions. If you are not sending your client home with aftercare instructions, you haven't completed your consultation.
You should recommend a growth serum or another product or technique to let the client know you really are looking out for their best interest. Providing basic after care instructions can be easy if you combine them in a dual purpose appointment card. 

Skipping this very important step in the process can be a deal breaker for producing happy clients who will become raving fans.
5. Suitability of Lifestyle
You also need to understand the customer's lifestyle. Here are a few quick questions you should ask:
What is your lifestyle?
Are you a swimmer, sauna user, and hair puller?
Do you have seasonal allergies?
Do you absolutely have to wear mascara?
Are you open to coming regularly for maintenance?
After asking these questions and giving your client specific answers to their questions, then and only then should you proceed with the service.
You'll Never Meet Their Expectations!
… The wrong client, that is!
Please know that as a professional it is ok to say "no". If you feel you will not be able to give the client what they want due to any of the above issues, just say no. As service providers we are wired to be people pleasers. We want our clients to; 1) be happy and 2) come back again and 3) refer us to others.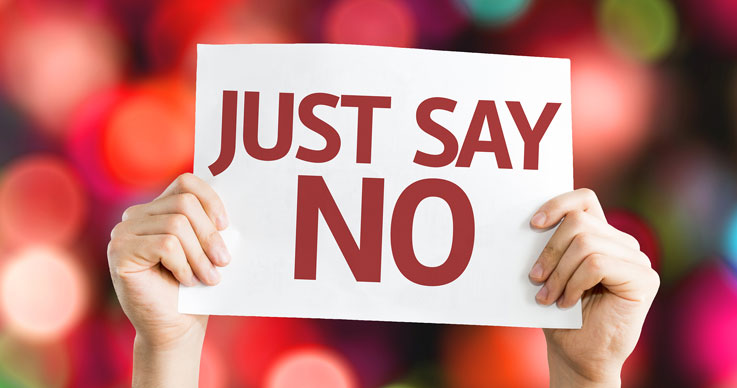 It can be hard to tell someone you aren't able to accomplish what they are asking for.
However, keep things in perspective. There is no point taking on a client that can't be pleased. A client with unrealistic expectations will never be satisfied. We want rebookings after all, not a single consultation that goes the wrong way.
Your Reputation and Word of Mouth
When clients leave unsatisfied they let anyone who will listen know how unhappy they are with your service. This can impact your reputation as a Lash or Brow artist. Dissatisfaction with a service can be posted on social media or other platforms. Once negative opinions are out there it's hard to have them removed.
On the flip side, happy clients are likely to become raving fans. Word of mouth referrals from happy clients are critical to your business success. It's literally free advertising.
Goodbye Ego…
So let's check our egos at the door, and accept the fact that we cannot please everyone who comes to us. We are not mind readers after all.
Our clients come to us with their own insecurities. They want to look pretty; they want to "fix" something they are unhappy with. It's your job as a professional to sift through their needs, desires and circumstances. It's your job to have a full and complete consultation, and I hope that through implementing this advice in your day to day practice you are able you are able to meet and exceed the expectations of your clients.
If you've got any questions or want to share some tips that you've used to help get you through your consultations, we'd love to hear about them. Feel free to share and leave a comment.