Glad Lash is heavily featured in the January/February edition of Eyelash Mag, starting off the year in style!
In the "Growth Formula Success Story" segment, Glad Lash Founder, Esther Bolkin, is recognized for her 30 year contribution to the industry and her championing of artist growth.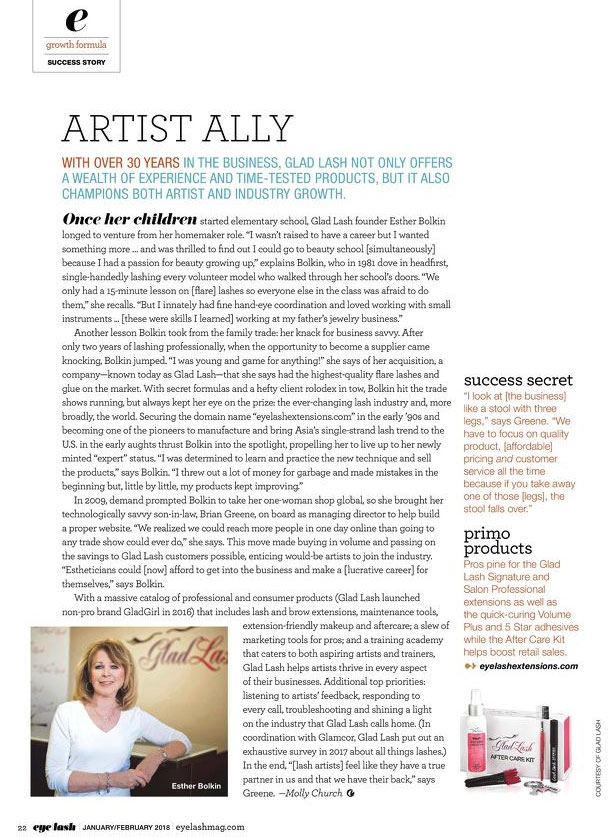 The new Artist Directory also received special mention as a free, mobile optimized, lead generation tool for eyelash and brow artists.
Finally, Maryann Matykowski, Glad Lash Trainer and regular contributor to the Glad Lash Blog, lent her experience and business tips to the business focussed "Bottom Line" article. You can read more from Maryann in her popular Starting from Scratch series.