In the first part of this series, we discussed how to generate a loyal client base. I hope that you found my tips timely and helpful. I have personally used the business-building tips I wrote about, and some were more successful than others. Keep chipping away at them to find the ones that work best for you.
Now that you've done the hard work getting some new clients into the chair, you want to start thinking about how to retain these customers. And the answer is… provide your clients with amazing consultations!
So, today we are going to delve into client consultations, and how to keep them comfortable, informative, and realistic. It's time to tap in to what your client's relationship with you should look like. Take a moment, and ask yourself …
What does my consultation say about my service?
What vibe am I giving off to my new client?
From the front door to the exit, let's go step-by-step. We want to give the best and most complete client consultation possible. This can make-or-break your client's decision to return, or not. So let's break it down into manageable steps.
Greet Your Client and Welcome Them Into Your Salon
Many salon professionals get hung up on their surroundings. Is the place I work pretty enough, hip enough, fresh enough? Let me tell you, these things are less important than the vibe your salon, and especially you, give off.
Greeting your new client at the door with a warm handshake is always preferable and welcoming. A personal greeting shows your client that you are professional, confident, and friendly. A genuine greeting is a real ice-breaker.
Often, it will be your client's first time in the chair for this particular service, so there may be some apprehension. Your client is most likely to feel a little unsure and nervous, they don't really know what to expect. Generally, clients will research the service they are about to experience with you. They may know someone who has had the service and has shared their experiences, good or bad. This means they will have preconceived notions about what is going to happen. You need to manage these expectations.
Create a Safe Space and Communicate
This is your opportunity to create an amazing new experience for them. Use this time wisely. Do not rush this step. This is where things get lost in communication. If you don't have a comprehensive consultation, you and your client may walk away disappointed. Make your client feel safe, assured and relaxed.
Troubleshooting Your Client's Concerns
As with most salon services, there may be pictures to look at, lifestyle matters to think about, and most importantly the maintenance involved with the services. Having a deep discussion about their wants, needs and concerns is a priority. You will need to address the following key talking points:
Which salon service are they interested in – lashes or brows, or both?
Do they have the time to have the service? Yes, it really does take a few hours.
Are there health issues that would contraindicate the service? This can be medications, allergies, alopecia, and so on.
Do they have lifestyle factors that would hamper the service, if so can they be accommodated? Regular swimming, sauna use, mascara overdose, and a number of others need to be considered.
Do they understand they are going to have to come back for maintenance to keep their look fresh? Refills require they return every two to three weeks.
Can your client lay prone for several hours, or are they claustrophobic?
Often, people don't know they are claustrophobic until you tape their lashes and tell them not to open their eyes. I've had a few of these clients over the years. They can be downright challenging, but not impossible.
If you'd like to know more about how to effectively manage your client's expectations, I wrote an in depth article on this topic here on the Glad Lash blog recently.

Client Consent Form
Client release, or consent forms, are vital, and will give you the most information about any potential issues. Please have your clients fill out and sign their release forms. This protects them, and you, from any unnecessary lapse in information. Most insurance liability policies require a release form to be completed before the service begins.
You can review the client information and adjust for any issues. It's always too late after the service is completed to learn your client has a latex allergy, or any other issues that could jeopardize a safe service.
Are Your Client's Dream Lashes or Brows Realistic?
Before you start any service, let's talk style. People everywhere have caught on to the concept of the "lash stylist". Have a means to show your clients samples of your work, and allow time for questions. Show them some designs you have completed on other clients. Explain to them after observing the length, diameter, and health of your client's lashes, what you can safely do for them.
If they want a cat-eye look, but have very thin, sparse lashes, they won't like hearing that this look is not going to be suitable for them. Always remind your client that their health and safety comes first and foremost. Have that discussion first before you get started.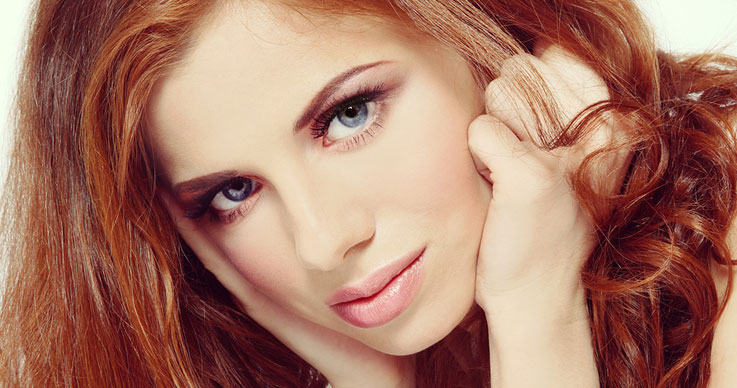 Do Your Best Work Every Time
Just because you have explained the process, and what you can create for them, don't be surprised if some clients are less than impressed. It happens to all of us from time to time. They may have an unrealistic expectation. Even after all the discussion, questions answered, and work done, you may not get the reaction you were expecting. It's OK. Most times there are things in their life that have nothing to do with you, or your work, and they are looking externally for a fix. Just suck it up, and do your best work every time. If you need a confidence boost, read this!
Understanding After Care Procedures
Finally, before you start your service, ensure your client understands how to care for their new set of lashes. Leave nothing for them to have questions about, dig in to all the ways they can ruin their lashes. Mascara, oily make-up remover, eye creams, medications, the heat from the oven, BBQ's, and lighters can put to waste all of your hard work. If you don't educate them, they will be disappointed when their beautiful new set of lashes turn into a big mess.

Help Your Client Switch Off
Only after you have completed the consultation stage of your service is it time to let your client know what their part of the journey is. Honestly, I just want my clients to totally relax. It's their time to unplug, turn off their phones, clear the chatter from their minds, and just be. I take the utmost pleasure in the times when my clients fall asleep. I know they feel safe and secure in my room.
Rebooking
Now that you have done your part in delivering a complete and comprehensive consultation with your client, let's not forget to complete the circle. The best way to ensure that your work, and your client's happiness with your work stays fresh, is to rebook them for their next appointment. You have already let them know in your consultation that there is maintenance to this service. Invite them back. While this should be simple, we all know that it can be a tricky conversation to have. Stay tuned, as I plan to go into more detail about how to proactively manage re-bookings in a future article.
Use these simple tools and you will be sure to impress your clients with your knowledge, professionalism, and genuine regard for them, and their beautiful new extensions. Don't forget to close with a warm farewell, and always remember, "You're Amazing"!
What are Your Tips for Amazing Consultations?
What do you do to go the extra mile and deliver an excellent client consultation? We would love to hear from you! If you have any pointers, please share them with us in the comments below. Or, if you have any questions on your mind regarding client consultation practices, don't be afraid to ask us below. We are all here to share and learn from one another.
Check out the next instalment in the series, How To Keep Your Existing Clientele.